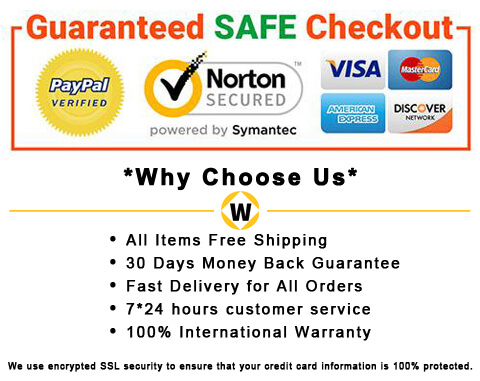 If you are not satisfied within

 

30

 

days, you can

 

return it For Free.
Fast refund>>100% Money Back Guarantee.
Handling time>> Ship within 24-48 hours after payment and

 

All Free Shipping

Arrival time:  US West 6-9 days, US East 8-10 day
This is a product that uses a UV LED to sterilize your daily needs. The UV LED can effectively penetrate the membranes of biological cells and nuclei in just 10 seconds, destroying bacterial DNA or RNA, killing various microbes, and does not contain mercury and ozone, which is safer, you can use it to sterilize everyday objects such as computers, mobile phones, cosmetics, fruits, and cups. Safe and convenient, it brings a healthy lifestyle.(Note:Please do not point the UV lamp on the skin and eyes of humans/animals/pets/birds.)
Compact and Portable: The lamp is compact and portable. The UV violet light is effective for sterilization, and it can be used wherever it needs to be disinfected without leaving any corners.
Easy to Use:
1. Long press for 3 seconds to start.
2. After the light is turned on, place it the 90 ° horizontally, put disinfection items under the light to sterilize.
3. Slowly move on the items to be sterilized, and keep the same kill area for 10-20 seconds
4. Tap to shut down
Notes:
If no operation is performed within 5 minutes after the power switch button is pressed, the power will automatically turn off. Keep this product out of the reach of children do not irradiate the skin and eyes of humans, animals, pets, and poultry. Keep the lamp beads clean and avoid immersion in water. Do not touch the lamp beads.
USB Rechargeable Design: With the USB rechargeable design, the light built-in 200mA battery, which is recycling, energy-saving and environmentally friendly.
Time Saving: With the double UVC lamp beads, the light can save time and improve use efficiency.
Suitable Occasions: The light is suitable for kitchens, bathrooms, home mothers and babies, hotel travel, women's products, driving trips, office supplies and other places.
Features:
Mini and portable, convenient to use anywhere and anytime.
UV LED sterilizers can kill almost all bacterial microorganisms.
It provides a 99.9% sterilization rate. Begin to disinfect new coronavirus for prevention.
Mercury-free and ozone, effective.
The UV lamp automatically turns off when it is turned up or vertically to ensure the safety of the user.



Features:
Brand name: HomeSafety
Charging method: USB charging
Operating time: 100 minutes, about 20 disinfection actions
Battery capacity: 200 mAh, 2.7-4.2 V
Ultraviolet band: 275-285 nm Beam
angle: 120 degrees
LED power: 6 mW
Color: white
THIS ITEM IS NOT SOLD IN STORES! GET IT WHILE SUPPLIES LAST!